WordPress has suspended the Astra theme for five weeks.
The suspension is for violating the prohibitions on affiliate links. The Astra Theme publishers denied that the theme added affiliate links.
But…. hey they still are suspended.
If your WordPress website already utilizes the Astra Theme, the reality is that it is unlikely you will be impacted by this suspension. You just will not be able to update the theme.
If you were in the middle of developing a site with Astra… it's probably the same deal.
If you planned to use Astra, it may be time to start looking for a new theme.
WordPress Statement on Astra
Here is the official WordPress statement:
"18 months ago you started adding affiliate links in your theme.

…We have this requirement against this:
Themes are not allowed to have affiliate URLs or links.

We added this requirement more than 18 months ago, specifically for this kind of issue.

We also asked other theme authors to remove such links from their themes and discussed this topic, on Slack & the blog, for many weeks.

We don't understand how you can miss something like this, and it's also not the first time we have to come and tell you something is wrong with your theme.

Because of this, your theme will be suspended for the next 5 weeks (until September 11th, 2020)."
And here's a link to the Astra Theme on WordPress … oops.
The publisher of the Astra Theme – Brainstorm Force – denies any wrongdoing, but they did admit that the Astra Theme uses 3rd party plugins that may have caused the issue.
The Astra Theme is used on over a Million websites so there are LOTS of people impacted by this issue.
We aren't judge, nor jury, nor executioner… but we can at least explain how everything works, and suggest a way that it can work better.
What The Hell Are WordPress Themes Anyways?
Astra is a free theme that you can download from the WordPress repository of Free themes. It is packed with features and looks. but like many free WordPress plugins and themes they also have the "premium versions". These "premium versions" are paid versions and add additional functionality to make your site more fancy.
These Themes also create a ton of "code bloat".
"Code bloat" happens when a theme has different properties. For example, let's say you are using a theme that has it red version and a blue version. If you use the red version the code for the blue version is still there… even if it isn't being used. This in turn causes the website to go slower because the browser isn't smart enough to realize that that code isn't really necessary. It looks at the code no matter what you do.
This explanation is a little bit of an oversimplification of what the issue is with "one size fits all" themes. but starting with what we call a "lean theme" is a great way to speed up your website and would make your website work a lot faster.
At Full House Web Marketing, we can reconfigure your WordPress Astra Theme website, and change it to a new "lean theme". We use Elementor and a Skeleton theme. The website will go MUCH faster than the speed you currently are experiencing. The website can "look" the same, and maybe even a little better.
The WordPress themes we utilize also do not have the types of potholes the Astra Theme fell into with their suspension.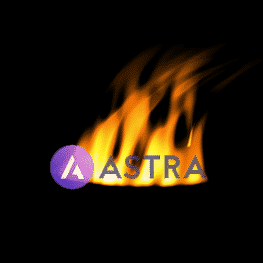 The average shelf life for a website is 2-3 years. If your site is older than that, now is the perfect time to start looking to make improvements to your site. The WordPress Development team at Full House Web Marketing is ready to help you make the transition to a new theme and a new website.
PS (08/13/20) — WordPress let the Astra Theme come back early. I guess there were about a million angry people ;-0