We are proud to announce the new web design for HWEurope.
Hemisphere West Europe specializes in card payments across the UK and Europe.
Previously, Full House Web Marketing built the website for their sister company based in Las Vegas.
The web design features a Custom WordPress Theme Development that utilizes Custom Post Types. These posts types allow the client to easily add and edit products.
Are You Looking For Web Design In Las Vegas?
Full House Web Marketing has many affordable solutions for your web design needs.
It's time to focus on improving and making your website more modern. Even if you are just looking for a simple website design refresh that will look great on mobile, our team can easily replicate your existing site and improve upon the little things that nag you.
---
Web Design Before & After
This is the Old Site.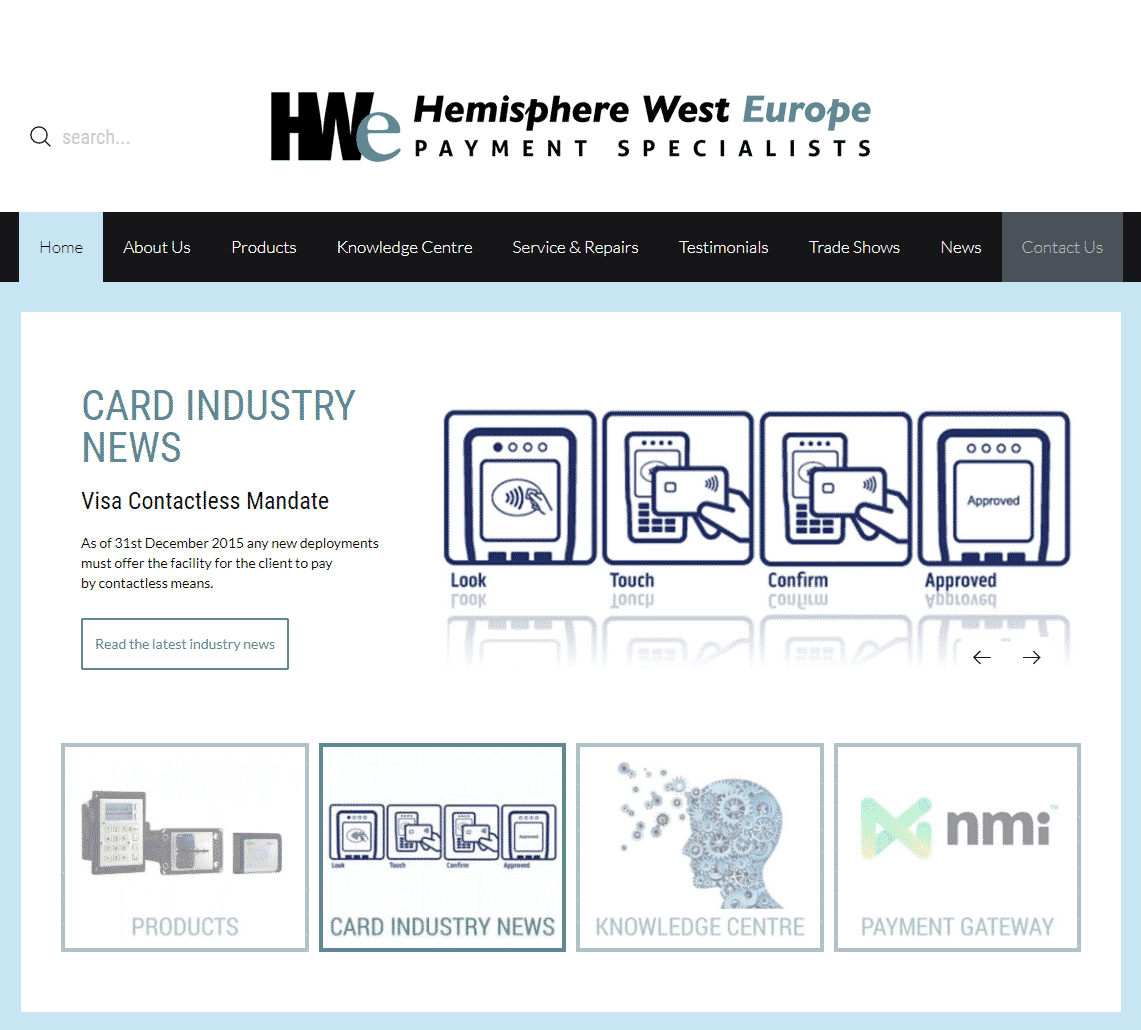 This is the NEW Web Design.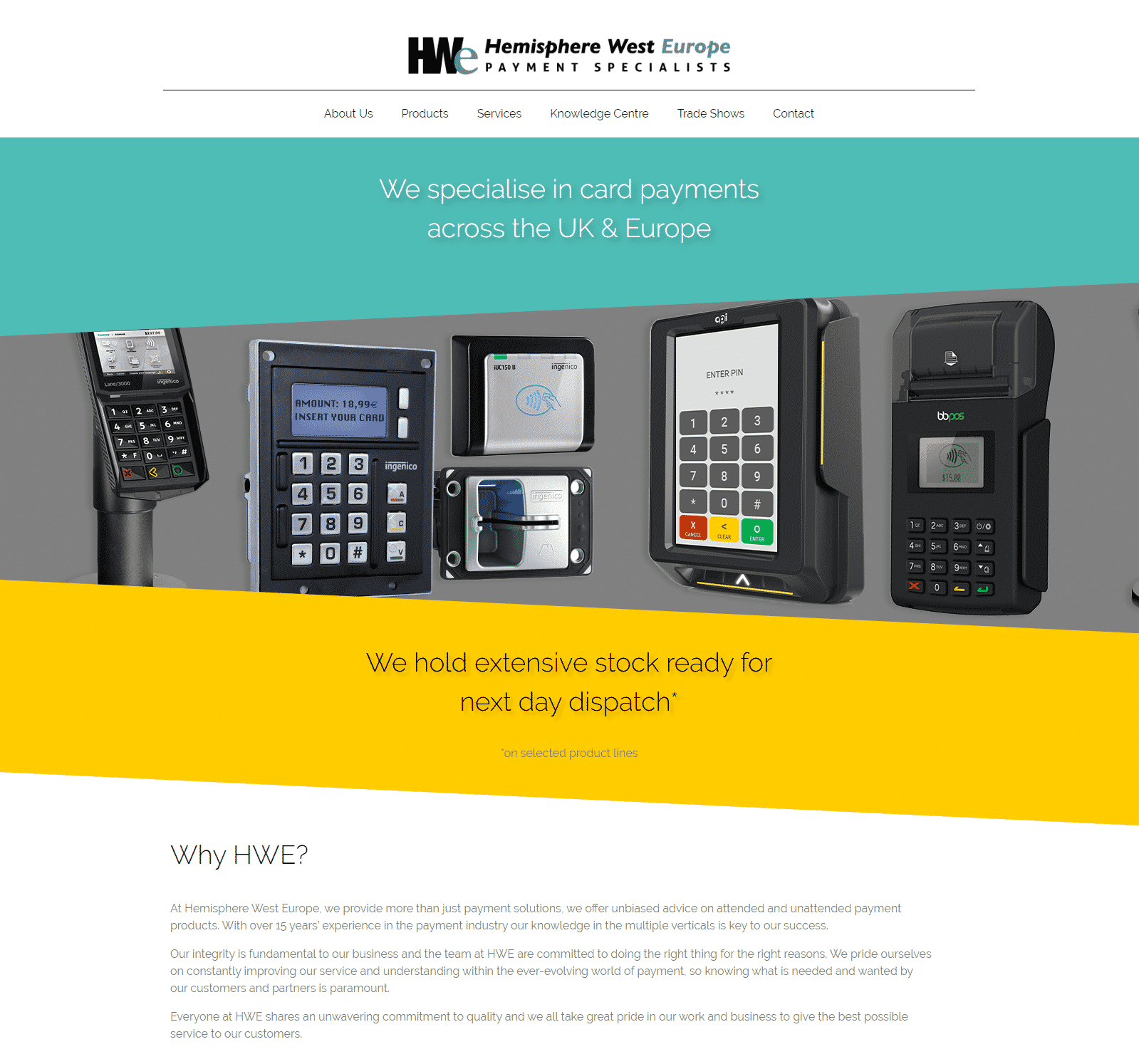 BIG difference! A new look can really make a dated web site look old.
A new contemporary website can make a huge difference.
---
When is it the right time to give my website a new look?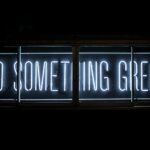 If your website is more than two years old, it is time to start looking to improve the front end and back end functionality of your website. Technology moves at a rapid pace, and while websites will last a long time, if you do not update your web site, you are missing out on the latest technology to help you rank higher and gain more customers.
Contact our Web Design team to learn more.